Each sample kit is full of our most popular styles!
Each box is 4-5 LBs with various style cubes. Included are special Mock-Up cubes with numbers so you can layout and mock-up your own cube prior to submitting your order. Each kit also includes, other new items for your promotional consideration.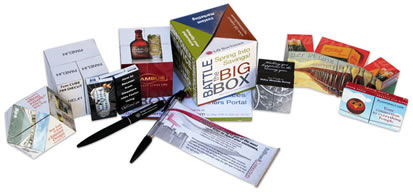 What you get!
Included in each 4 LB box, are the following items:
In the event we are out of stock on a particular style, substitutions may be sent.

Get over $35 worth of Samples for free, *if you pay the shipping. So we need your shipper account # for UPS or FEDEX. MagiCubes does not markup any fees for shipping or samples. You will be billed directly by UPS or FEDEX. MagiCubes.com does not ship COD. If you dont have a shipper account number, you will need to get a FREE one from UPS or FEDEX. Contact them for details. All samples are shipped from Seattle WA 98110 USA . Check UPS or FEDEX with your account rates for exact cost. Carton Size is about 8″x8″x8″ and weighs, 4-5LB.S. Subject to change without notice.
Your information is PRIVATE and is not sold, bartered nor released to anyone in anyway. Thank you.
Fill out the form to order your FREE samples!
If you want specific styles, mention that in the comments. We will door best to accommodate your request. Please allow extra 1-2 additional business days to accommodate any special requests, repacking etc.
All requests received by 3pm EST will be processed the same day. FedEx Ground will require 1 additional day to request a special pick-up. Thank you.